We Are Dedicated To
Safety | Protection | Survival
Fire Boar specialises in a full range of fire services from design, installation, commissioning, maintenance and testing of fire protection systems in accordance with the relevant Australian legislation and building codes.
Fire Boar offers comprehensive solutions for all facets of fire protection including a large construction division. Established in 2008, Australian company utilises its vast experience, innovation and technology to deliver personal service and flexible solutions to its customers. Fire Boar is passionate about Australian Standards and is the ideal industry partner.
We offer a 24-hour, 7 day a week emergency assistance and is fully licenced with the relevant authorities. Fire Boar provides a one stop shop which allows us to Test, Install, Maintain & Certify an extensive range of Fire Installations including –
Fire Sprinkler Systems,
Fire Pump Sets
Fire Hydrant Systems
Water Storage Tanks
Fire Detection and Alarm Systems
Special Hazard Systems
Smoke Alarms
Gaseous Systems
Fire Extinguishers
Fire Hose Reels
HVAC
Fire/Smoke/Unit Doors
Passive Fire
Emergency and Exit Lighting
Fire Training
Evacuation Diagrams/Plans
Our Mission
To ensure our customers fire systems are maintained with integrity to minimize 
liability and maximize compliance
Fire Boars diverse range of capabilities has ensured a large and varied commercial customer base including hospitals, aged care, shopping centres, industrial manufacturing, petro chemical plants, mining, residential and commercial buildings. Our company strives to provide a personal service to our clients and our advice or recommendations are based on what is most suitable for our customers individual system requirements. In this tough economic climate Fire Boar will work with you closely and understands your need to maximize efficiencies and reduce costs but at all times ensuring your systems operate as they were originally intended.
Fire Boar has a reputation for delivering quality and reliable service and building long term partnerships with our clients.
Our objective is protecting people, property and assets.

Training Boar is a division under the Fire Boar parent company which has been providing Fire Training for over ten years. Effective planning and emergency response training saves lives and we can help you reduce your risk of tragedy in the workplace. This total solution can provide you with the right advice, asset life cycle analysis plus associated maintenance records and to ensure you have peace of mind.
Training Boar offers a wide range of specialist fire training options from our self paced online platform to face to face site specific practical training. All of Training Boar's fire safety and emergency training is designed to ensure your property is fully compliant with the relative Australian Standards.

Air Boar's Heating, Ventilation, & Air Conditioning (HVAC) company offers the ability to carry out full system testing and compliance in accordance with the relevant Australian legislation and building codes under one contract.
Building on the back of an enviable reputation in fire system servicing and testing the HVAC element compliments this by providing the complete package of whole of building testing into a streamlined system of scheduling visits and reporting.
Specialising in service, maintenance, installation and design Air Boar is committed to providing the highest standards to ensure that building system continue to function and meet the performance requirements of the original design. Air Boar's unique reporting system ensures full traceability of all assets to assist with life cycle analysis and to enable you to meet your KPI's and assist with budgetary planning.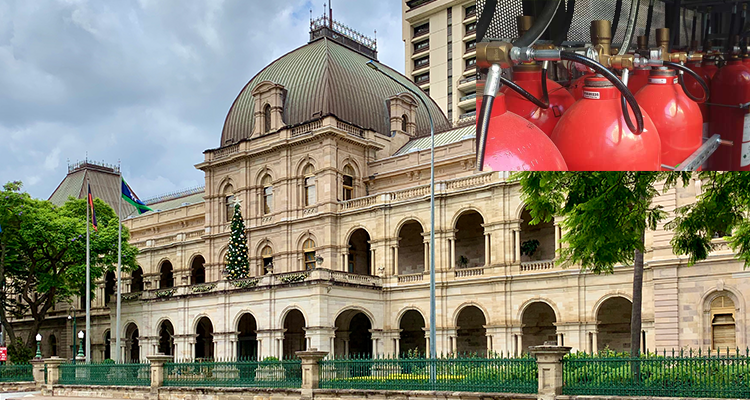 Fire Boar Completes Australia First Heritage Listed Vortex System Install
Queensland Parliaments new Fire Extinguishing System is a state of the art system to better protect the lives of occupants during an emergency situation. This new system lowers the oxygen levels enough to suffocate a flame whilst still maintaining a healthy amount of oxygen for occupants.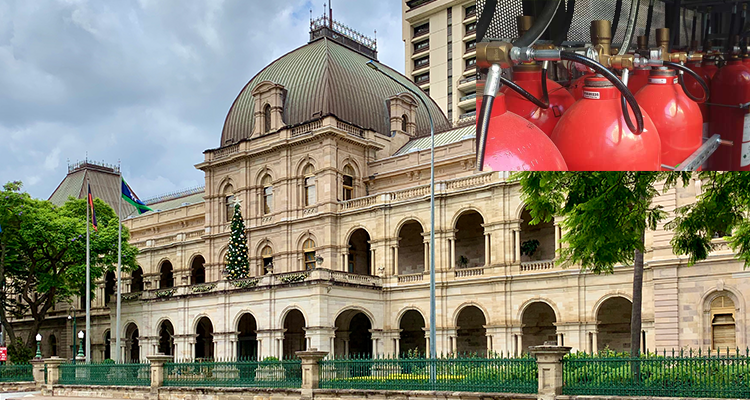 Star Casino Installations
Fire Boar has completed multiple install works across all aspects of Fire Systems at Star Casino Gold Coast


CBUS Super Stadium Installation
Fire Boar has completed a full Fire Detection System Upgrade at CBUS Super Stadium


Indooroopilly Shopping Centre Installs
Fire Boar has completed a full Fire Detection System & Multiple Tenancy Fit-outs at Indooroopilly Shopping Centre.


Nick Varley
Director
Nick has over 37 years of experience in the Fire Protection Industry. A previous member of the Fire Protection Industry Board Management Team & Licensing Committee. During this time Nick assessed many individuals chasing a qualification in certification of wet fire systems. Nick wrote exam papers which assisted the licensing committee in evaluating trade qualified Sprinkler Fitters & Plumbers for the specific purpose of gaining a qualification in certifying fire hydrant systems.
Nicks passion to ensure systems operate as intended has been documented many times with proof of rectification & re certification of systems that simply would not operate as required. Nick has spent years communicating & working closely with Building Certifiers & Fire Engineers to gain the additional knowledge & understanding that his clients request. On site investigations & reports have been produced to many organisations across the State including major Universities, Hospitals, Councils, Shopping Centres, Apartment Buildings & High-Rise Office Blocks.
Nicks number one concern is saving lives, this alone drives him to ensure each job is done right & never compromises on installation quality.

Laurie Cook
Director
Laurie offers more than 30 years of strategic forecasting, sales and marketing achievements and human resource planning. He has held positions including State and National Operations/Sales Manager roles and Director and Consultant roles for multinational companies. Responsible for businesses in Australia and New Zealand that have involved product development, retail sales, performance improvement, capital raising, liaising with supply chain partners, legal issues, finance, cash flow, leasing and franchising. Laurie specialises in identifying and arranging commercial and strategic alliance partners and sales while managing businesses using strong corporate governance doctrines at all levels.
Laurie started Fire Boar in 2008 and his fire industry experience has also seen him become QBCC licensed in several disciplines, and his Emergency Procedures Supervisors License has seen him act as the FSA for high profile clients including Telstra.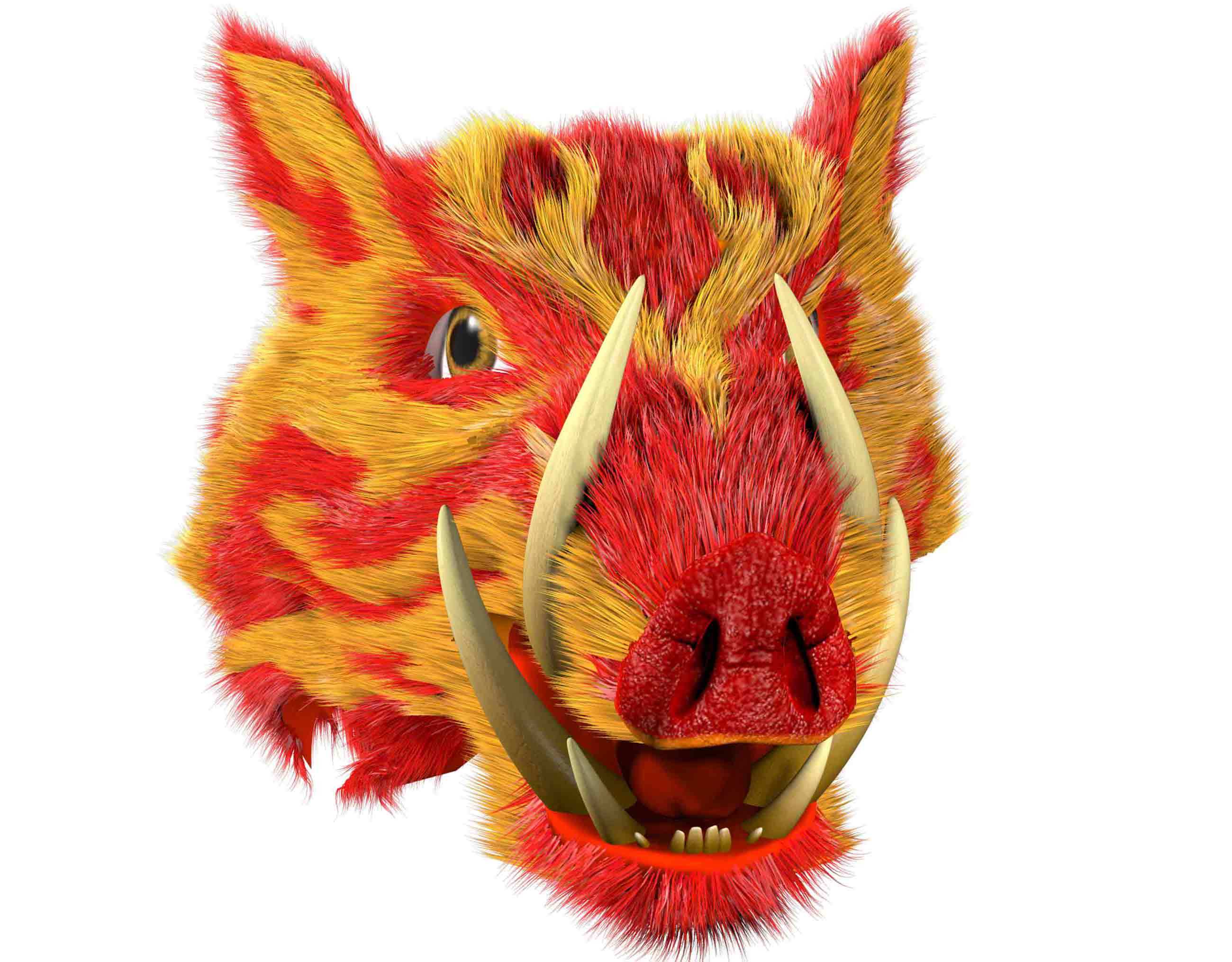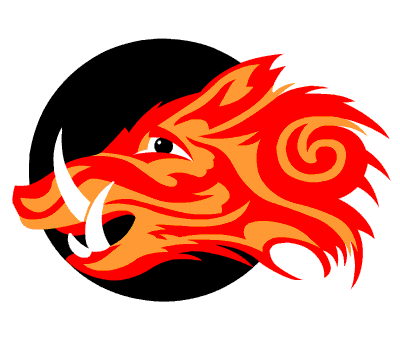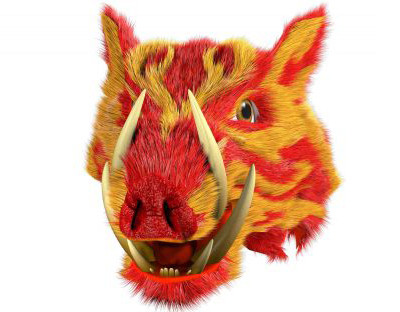 The Boar is sincere, honest and without pretence.
He is confident in his own ability and is a straight dealer.
The Boar never does anything halfheartedly – it's all or nothing!
He is intelligent, practical and cares about the people around him….
He has no fear of the unknown, trusting in his innate ability to succeed at incredible odds.
The Fire Boar is vivacious, bold and relentless
Quality - Environment - OH&S
Fire Boar has been independently audited and has achieved system certification in the following:
ISO 45001:2018 - is an internationally recognised Occupational Health & Safety standard (OH&S).
ISO 9001:2015 - is an internationally recognised Quality Management System (QMS) standard.
ISO 14001:2015 - is the internationally recognised standard for Environmental Management Systems.
CM3 PRE-QUALIFED NO. 004072